How do we measure the success of The Miracle League of Dane County? The outcomes are hard to measure, but unmistakable
. Smiles. Fun. Inspiration. Self-confidence. Hope. Determination. Inclusion. And continued growth.
We are reaching out to request your support to help us sustain the program and offer even more children with physical and cognitive challenges a chance to experience the joy of playing baseball.
Donor generosity—from individuals, philanthropic organizations, foundations, and companies—has allowed us the privilege of serving an increasing number of children
2021:

 90 boys and girls (150 volunteers)


2022:

 200 boys and girls (250 volunteers)


2023: 

250 boys and girls (300+ volunteers)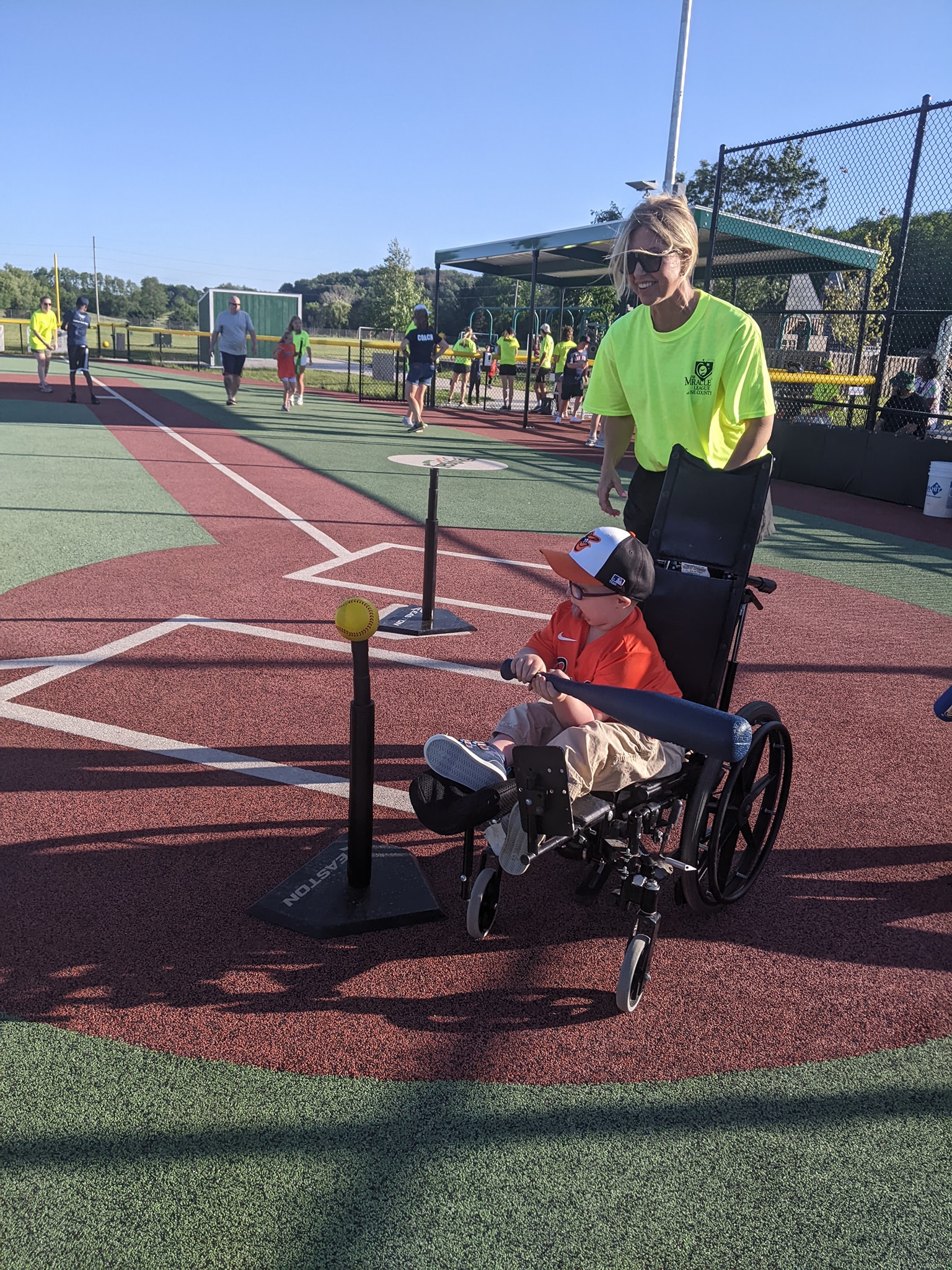 Think about that. This year, 250 children were able to physically join in the game of baseball at a custom diamond designed to accommodate their special needs. Life-changing. Just three years ago that was an unthinkable dream.
More participants also means more community members join us at the ballpark to experience the happiness. This sustained growth means additional operating costs to run the program. We all know too well it is a challenging fundraising market. It takes a village—so we need your help.
Investing in children is as easy as a few clicks.
As you consider your year-end giving, we would appreciate a tax-exempt donation to the Miracle League of Dane County. Our program is part of the Jump In Foundation, a Wisconsin 501(c)(3) nonprofit organization.
The momentum of our program growth is heartwarming. We are passionate about continuing to serve as many families as our funding can accommodate. A sincere thanks to all of you – parents and volunteers – in making the Miracle League such a wonderful program.
The Miracle League of Dane County
If I were to tell you about an organized youth baseball league, you might call it ordinary. If I were to tell you that athletes are physically and cognitively challenged, you might call it touching. If you were to see them play, you would call it a miracle! What is the Miracle League? It's hope, determination, and a display of human spirit that is unequaled (and of course…there's baseball). There is something about playing the game that lights up any child's eyes. The Miracle League of Dane County makes it possible for EVERYONE (including those facing serious physical and cognitive disabilities) to have the opportunity to play.
The Miracle League of Dane County held its first season starting in June of 2021. 96 children participated in the first year with over 200 volunteers. In 2022, 200 children played helped by 300 volunteers.
Our 2023 season begins on June 6th for eight weeks. Awesome!
Games will be played every Tuesday, Wednesday, and Thursday nights starting Tuesday, June 6th, and run through early August. Games on each of those nights are at 5:30 pm, 6:30, and 7:00. Come out and watch these children experience the game of baseball.
You will be INSPIRED!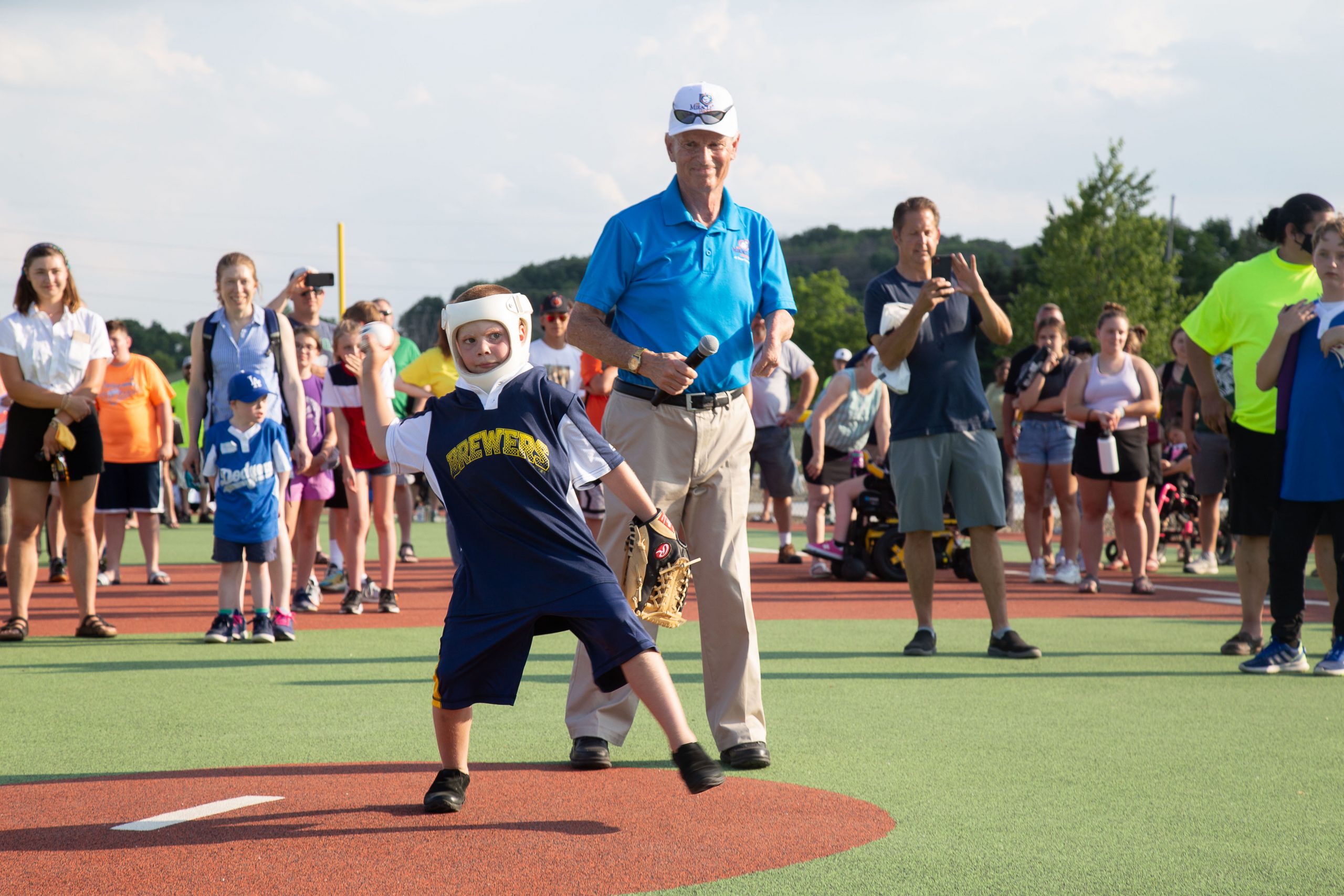 Miracle League of Dane County in the News

"Bill Schultz has founded the Miracle League of Dane County and is leading a $420,000 fundraising effort to build a Miracle Field at Bakken Park in Cottage Grove. Instead of grass and dirt, the diamond is covered in a rubberized surface colored to mimic the look of a traditional youth baseball field. The bases are flat, along with the entire playing surface, allowing children with disabilities to run, walk or roll a wheelchair unencumbered.
Schultz has raised $180,000, thanks in part to donations from the Rennebohm, Goodman and Culver's foundations. His hope is to begin construction this year, with opening day in spring 2021…
…Schultz's sole focus is to make sure children, regardless of their physical or mental disability, have an opportunity to don a jersey and cap, take a swing in the batter's box and take in the camaraderie in sports that many take for granted." Read the full story at www.madison.com/wsj.
Miracle League removes the barriers that keep children with mental and physical disabilities off the baseball field and lets them experience the joy of America's favorite pastime.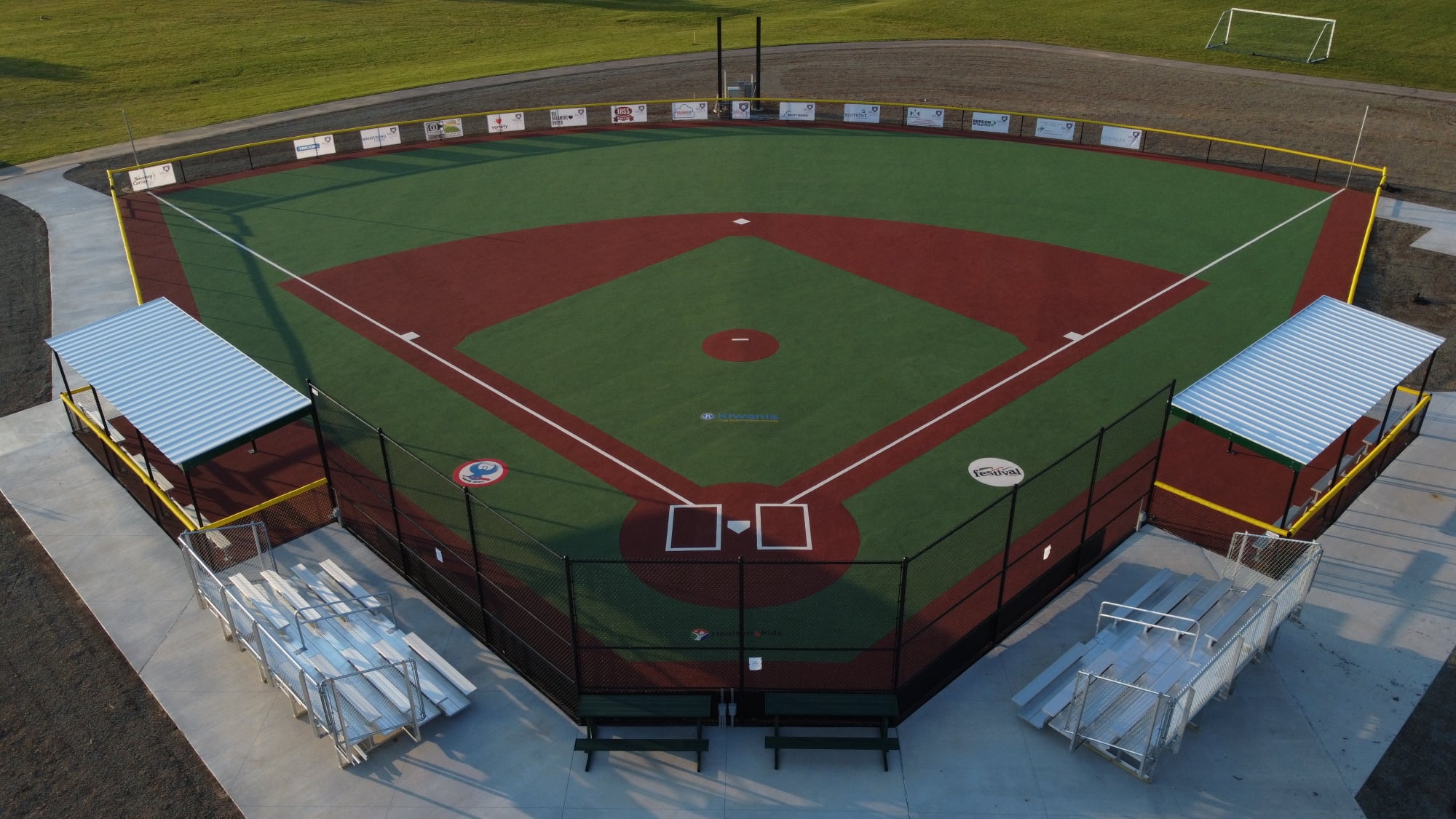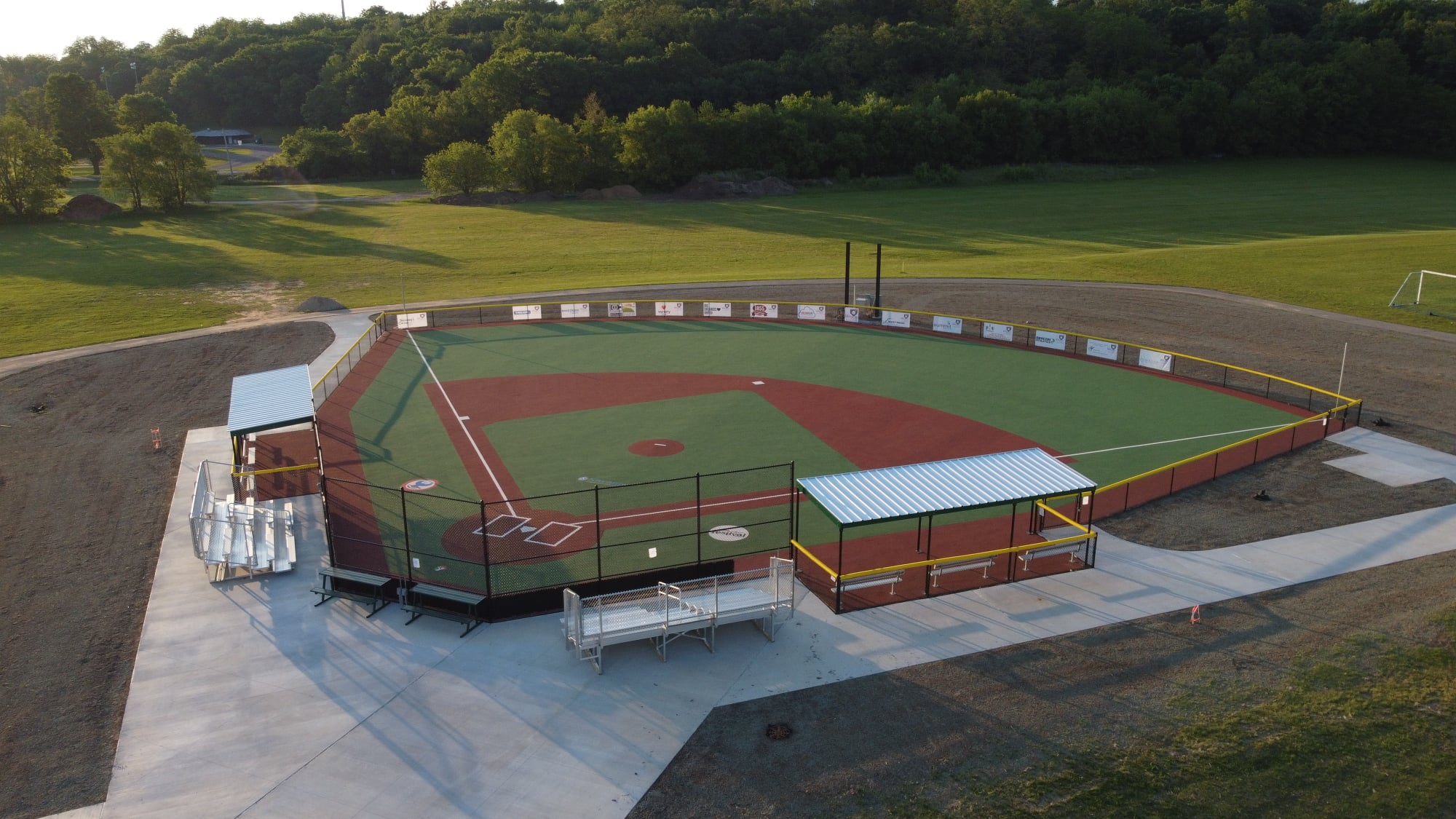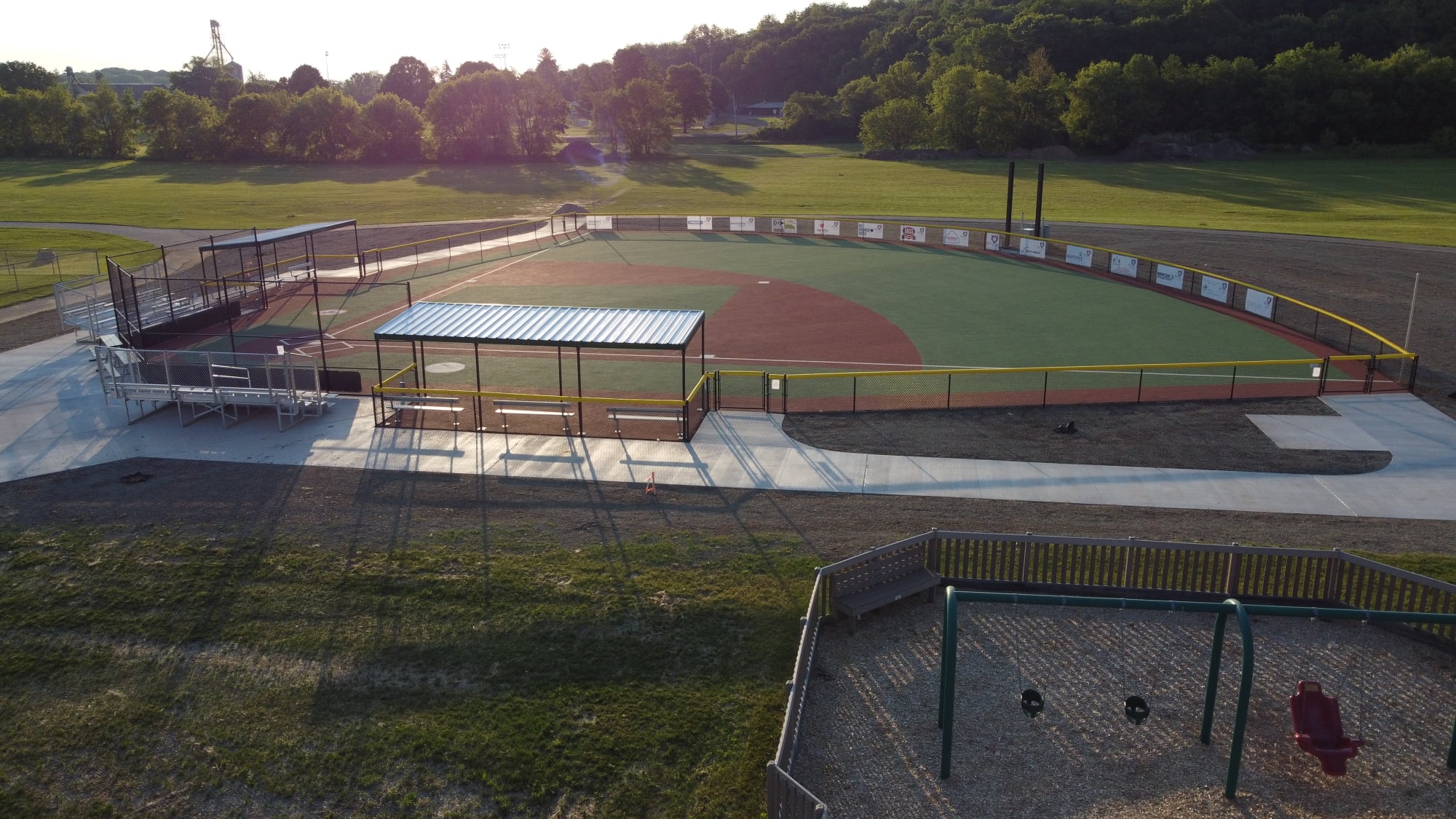 Please Consider a Donation to the Miracle League of Dane County
The Miracle League of Dane County will provide an opportunity for children with cognitive and/or physical disabilities to play America's favorite pastime-baseball. Imagine, these children hitting a ball, making their way around the bases, crossing home plate, scoring a run, and making an amazing catch. These moments will forever impact them and their families. It will allow them to experience joy like they never have before and know that this can only happen with the help of all of you. Donate today.