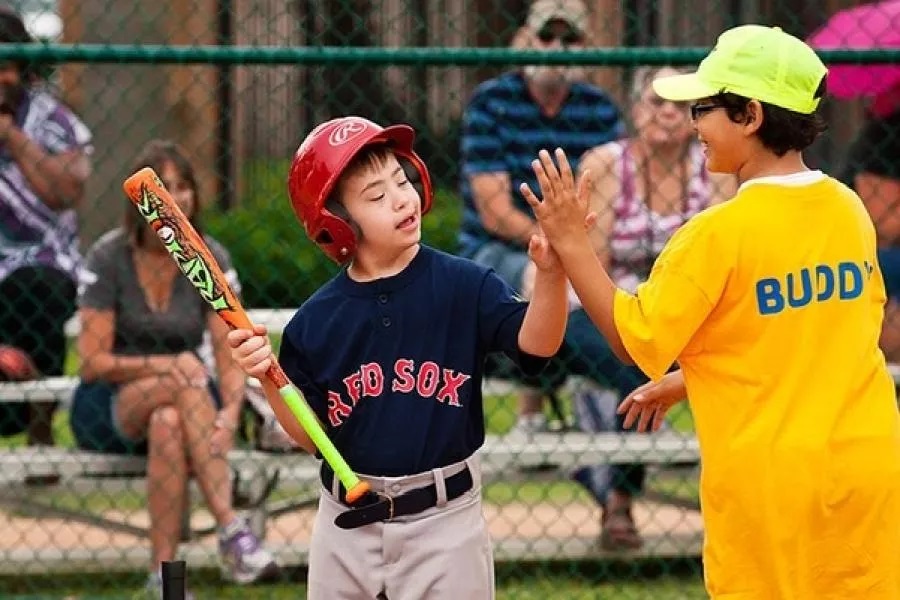 The Miracle League of Dane County will provide children with cognitive disabilities, physical disabilities, and other special needs the opportunity to play America's favorite pastime – baseball. But it's not ONLY about baseball…
In addition to hitting the ball, making their way around the bases, crossing home plate, scoring a run (for what might be the first time in their life), or making an amazing catch to end the game, these children will experience life-changing moments that will forever impact them and their families, volunteers, coaches, fans, and the community at large.The Miracle League of Dane County's purpose and mission is for these children to:
Feel included, loved and special
Be accepted for what they can do and who they are
Participate in activities and work together with others
Experience a sense of normalcy and community
Create new and lasting friendships
Laugh, enjoy life and have fun
Never let any boundary define them
Have their parents experience the joy of seeing their children smile and laugh, and witnessing them being loved, fully accepted, and included
From Our Founder & Executive Director, Bill Schultz:
"Your financial support will help us build the Miracle League Field in Bakken Park (Cottage Grove) and afford children with disabilities the opportunity to experience and enjoy the game of baseball. They will inspire all of us! Thank you!"
Please choose a dollar amount to donate:

If you wish to donate more than the stated amounts, donate through our GoFundMe page or contact Bill Schultz, Executive Director, at miracleleaguedane@gmail.com or by phone at (608) 575-7580.
Or mail your donation to :
Bill Schultz, Executive Director
Miracle League of Dane County
105 N. High Point Road
Madison, WI 53717