MAY 10th CONSTRUCTION UPDATE
Exciting news !! The rubberized ball field surface is being installed. This is the first stage. The field is colored to look just like a baseball diamond. The surface is smooth to accommodate wheelchairs or walkers.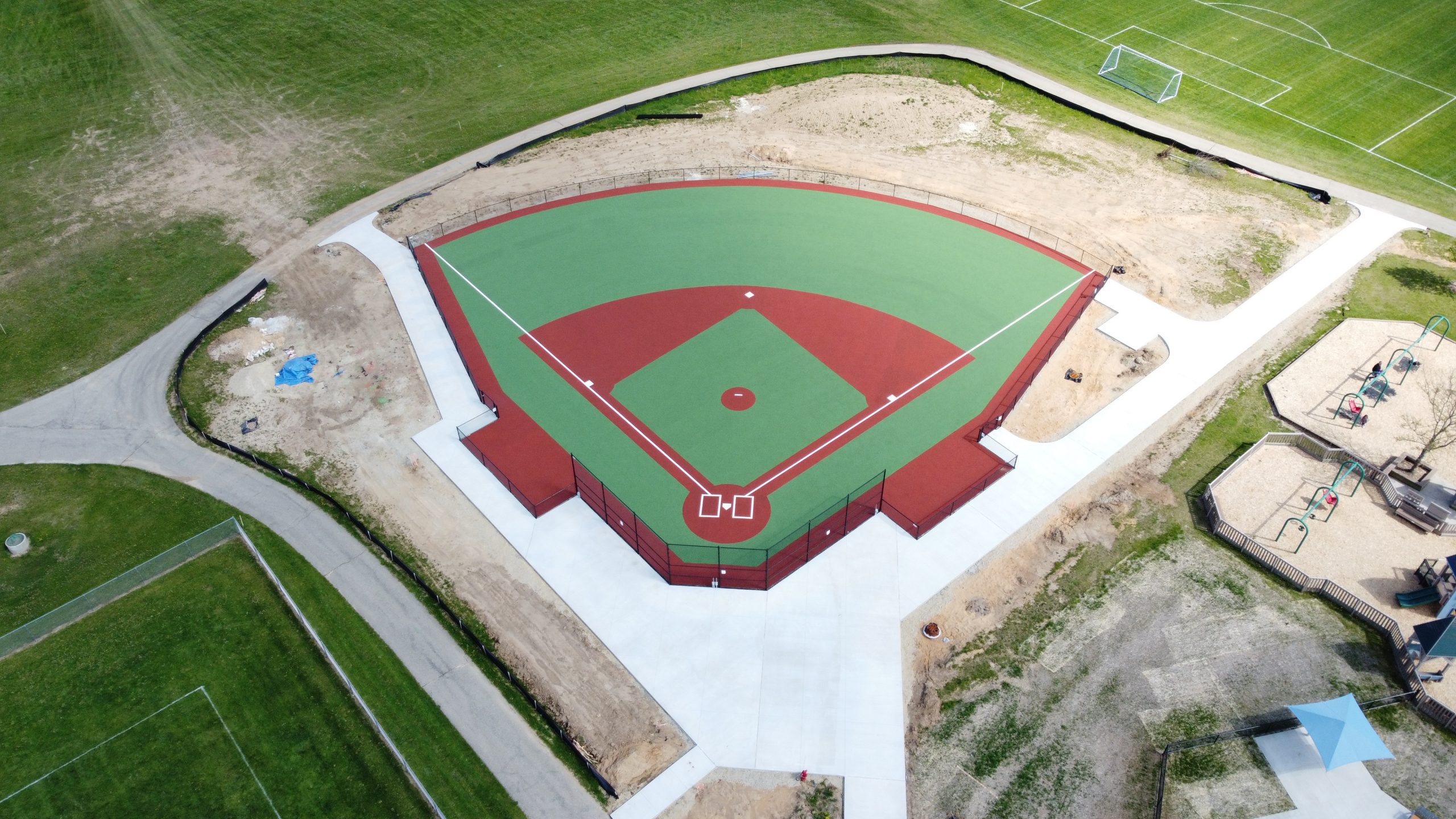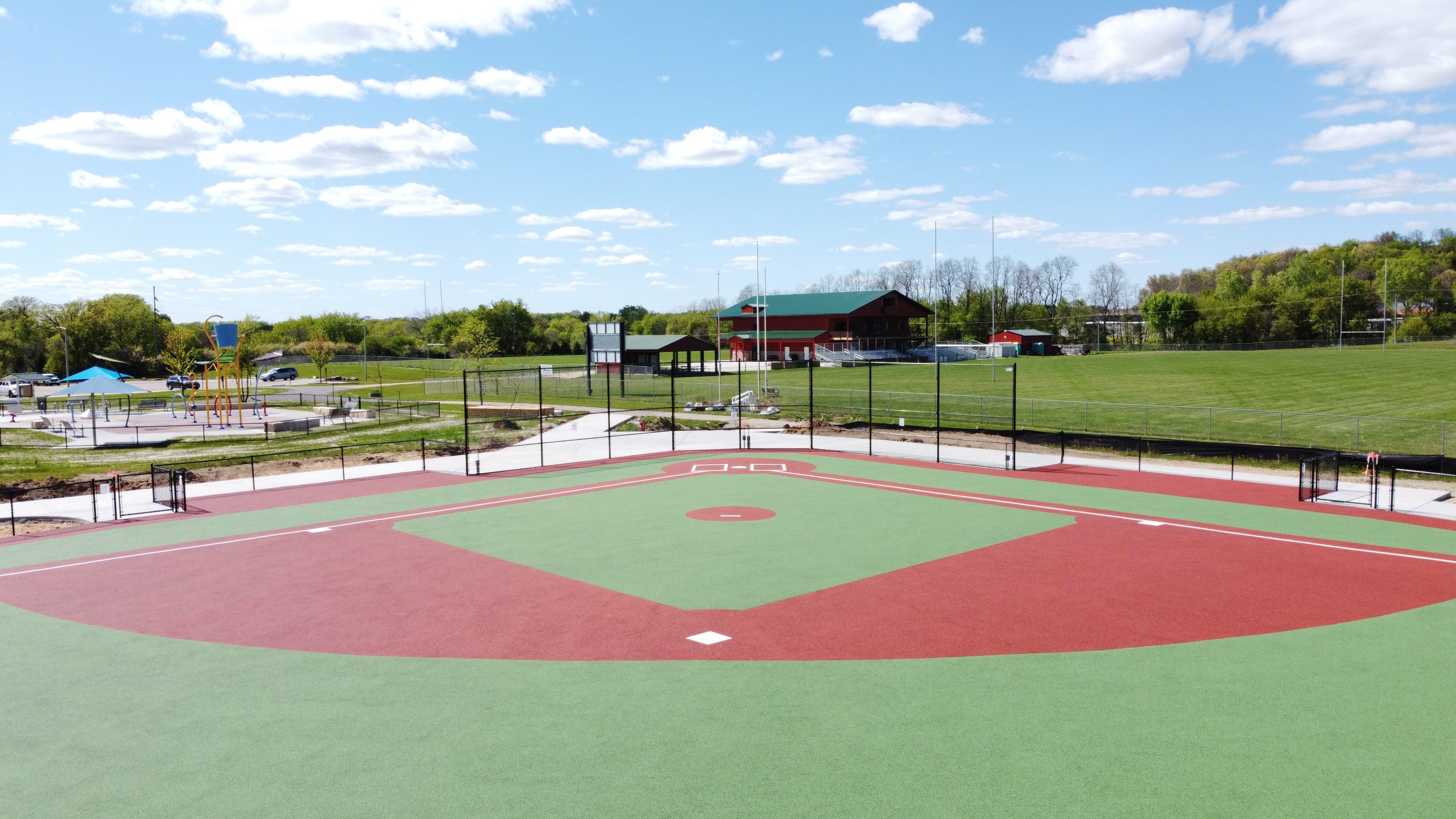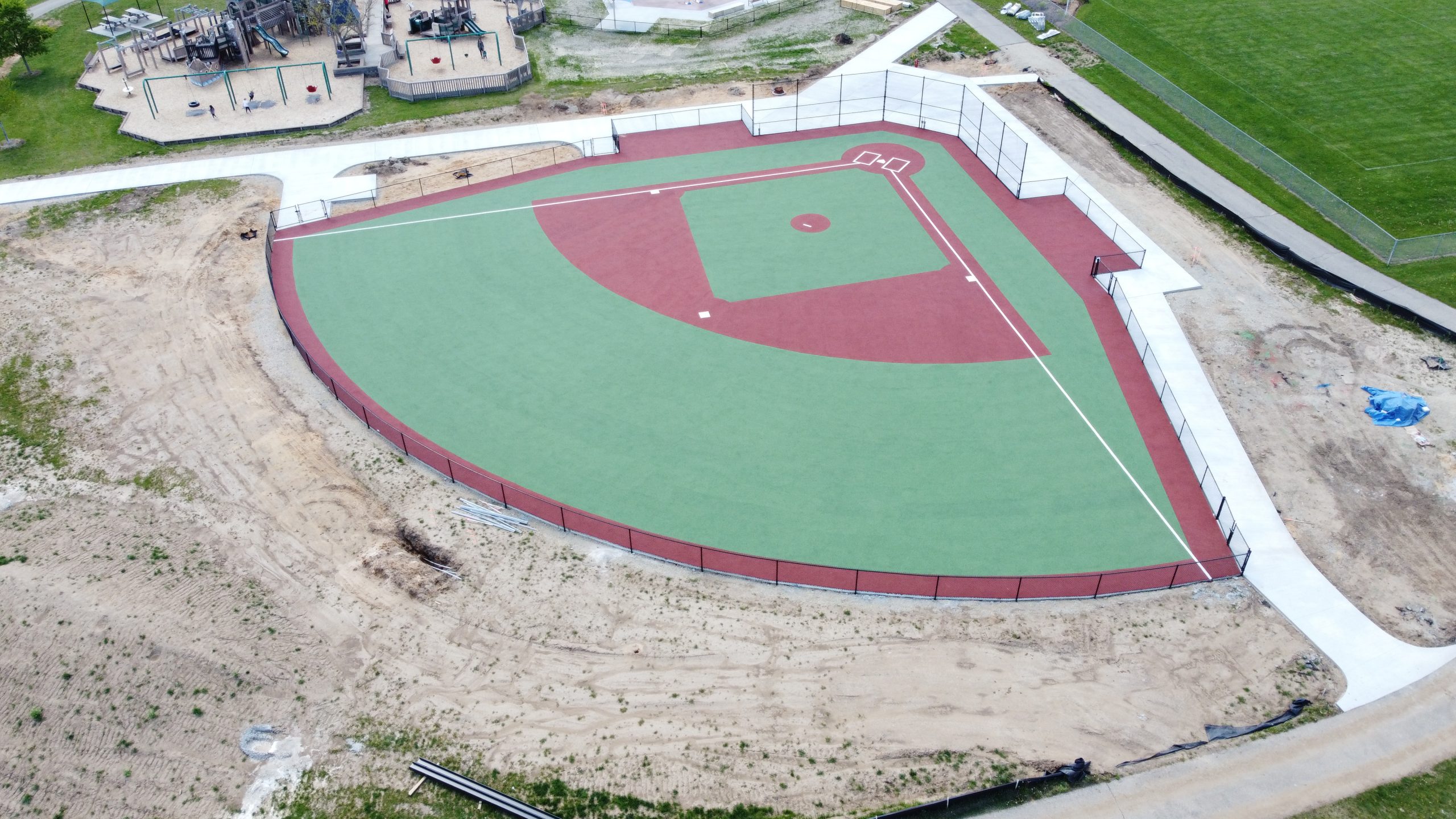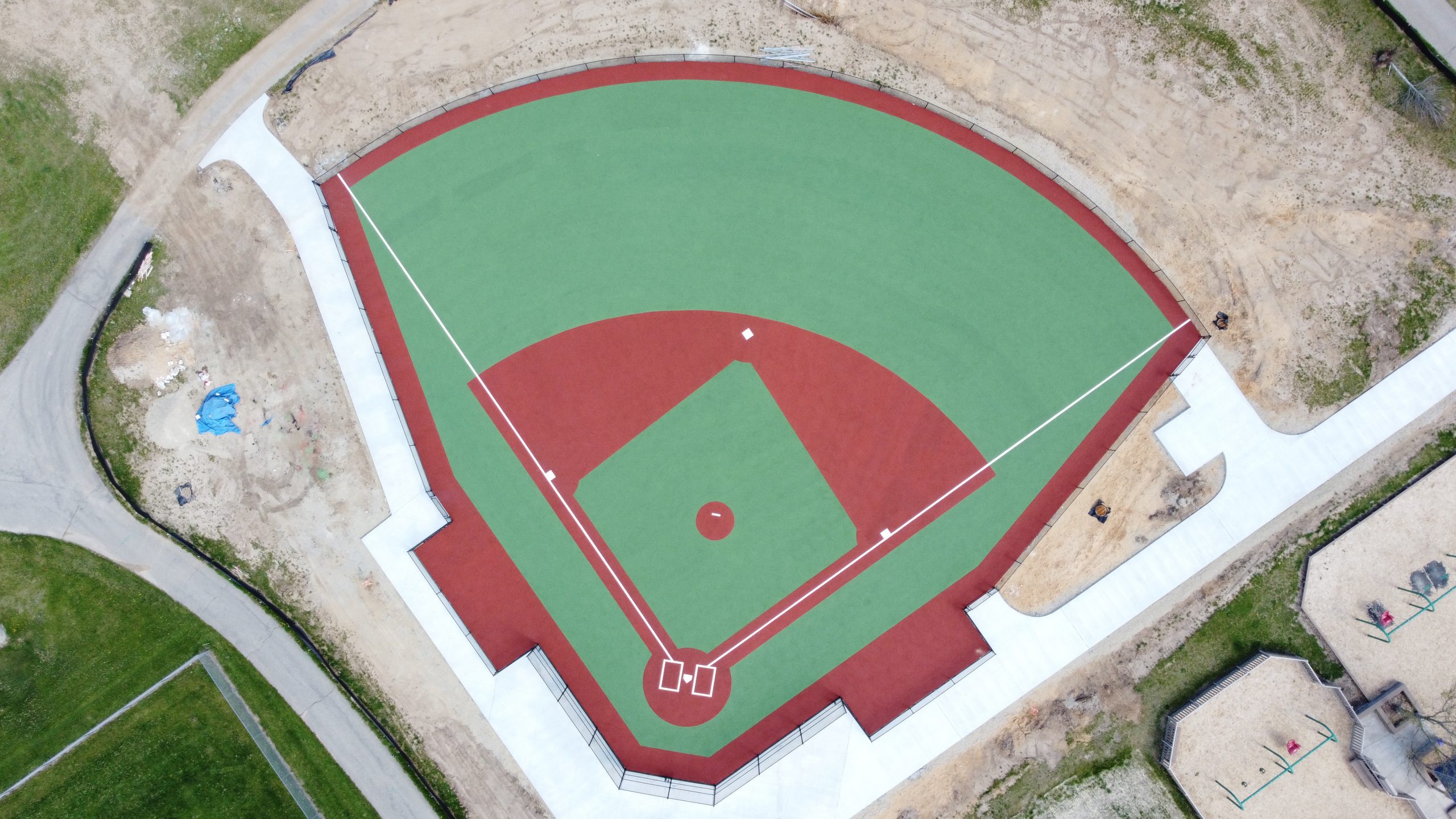 The fencing portion of our Phase 1 construction is COMPLETE !! Our groundwork is done and we'll complete the remaining phases of the construction project next April/May.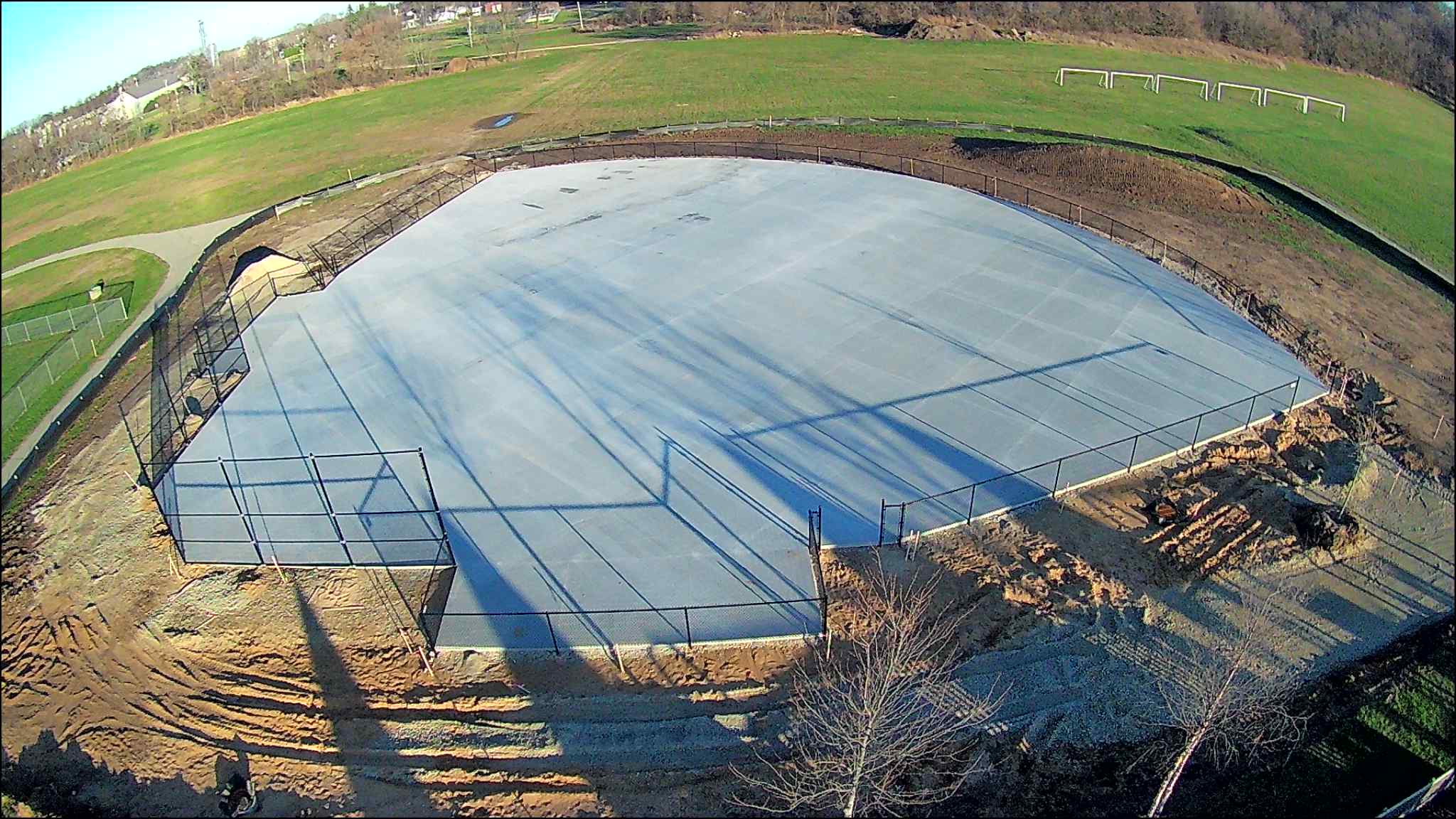 These drone pics show the Phase 1 of our construction – excavating and grading, and the concrete base (over which the rubberized field surface will be installed in the Spring). We will be installing the fencing around the field, including the backstop, by the end of the month.
   Next Spring, we will then install the walk-in dugouts, spectator bleachers, video scoreboard, and park benches. We still are targeting June of 2021 for Opening Day."